Hello Everyone!
Well, it's the 2nd biggest grilling holiday of the year this weekend...Memorial Day! We have some GREAT
grilling specials including California Tri Tip Roasts/Steaks, USDA Choice T-bone and Porterhouse Steaks, and our Brats of the Week: Jacobs own Beef Brats and Jacobs own Jalapeno/Cheddar Brats. We also have Fresh Potato Salad on sale too! We have a great deal on brats as well...Buy any 2# of Fresh Brats, and get 1# of FROZEN Brats FREE!
NOW CARRYING FRESH, LOCAL ASPARAGUS (while supplies last)
When a soldier came to the 
clinic where I work for an MRI, he was put into the machine by an 
attractive, young technician. Sometime later, when the examination 
was over, he was helped out of the machine by a far older woman.
The soldier remarked, "How long was 
I in there for?"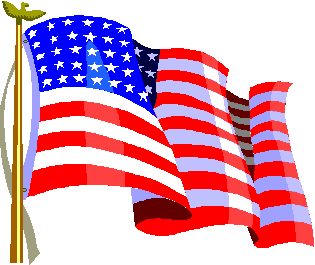 HAPPY MEMORIAL DAY!!!